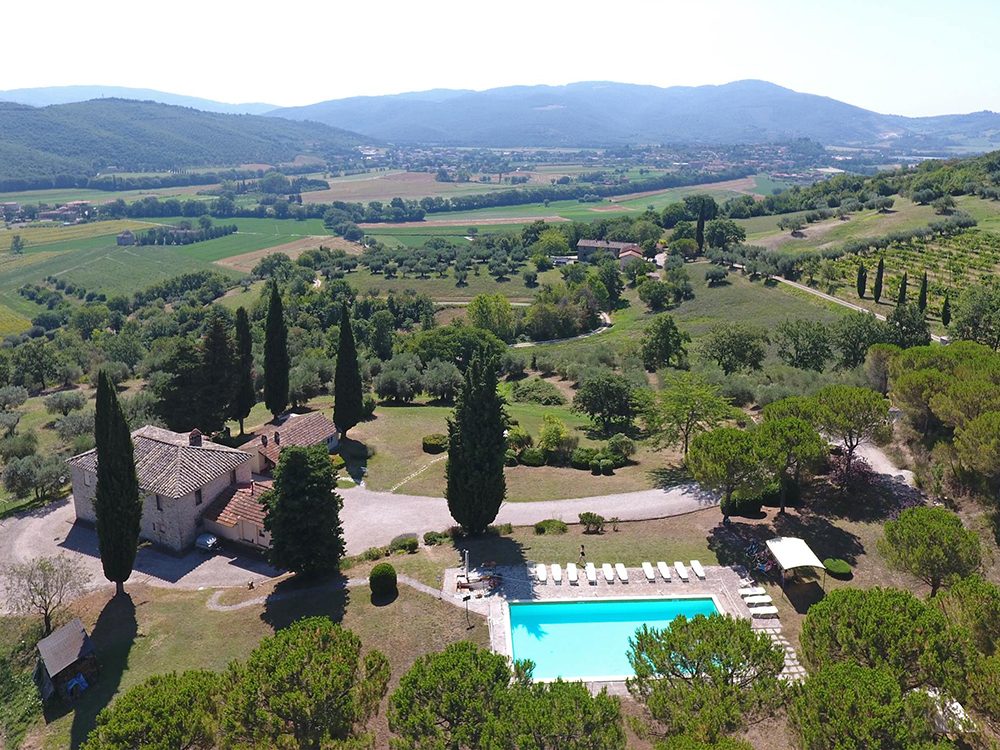 THE GREEN WOODS, THE OLIVE TREES, LE GENTLE HILLS, THE LANDSCAPE, THE ANIMALS OF UMBRIA, THE PRODUCTS OF THE EARTH AND OF THE MANUAL WORK ALL THIS IS A REAL RETURN TO NATURE AND TO THE SLOW RHYTMS OF NATURE.
WHY MARTINO
I was been working in the world of industry trying to elevate the relation between state and entpreneurs to a better quality standard for many years, when the songs of the young daughters of our farmers going to collect strawberries and marrows while I was sleeping in the in the big bed of my grandmather, turn up again.
The harmony of the venetian Villa with its park, where the daily work  involved both owners and farmers, adults and young people and was governed by seasons and by the weather, with a rhythm which sometimes was very frenetic and sometimes more quiet, the harvest festivals…all this awakened in me the desire to rediscover and to live again a rhythm, which can be more suitable for man.
I knew Umbria during my training for cadets. Its hills, its gently and charming mountains, its harmonic cultivations which respect the territory  stayed in my mind and let appear the desire to return to a place which could be more suitable for me.
I had to find a compromise with my wife, who prefers living in a big town and sometimes defined this place a sort of "hermitage", therefore we did not completely move to San Martino and we often return back to Veneto, were family and relatives live.
I strongly desire to share the beauty of this place with people visiting Umbria and for this reason I decided to open my Farmhouse.
SANDRO